'Linking data properly is an art, and we are now working on developing this together'
How are you about Data?
'There are several ways to start a study. You can work with experiments and measurements. You can build models with equations and extract calculation data from them. But what we are experiencing now is that so much data becomes available from research that has already been done by others. So, often you do not start your research with an experiment or a measurement but with an investigation into data that already exist. By linking these many data together, we can eventually arrive at a much more extensive description of the world around us than was possible in the past. Data are therefore serious business for researchers.'
You are a physicist and astronomer. To what extent are data important to your fields?
'My PhD research at VU University Amsterdam was about the atmosphere on our neighbouring planet Venus. It is, of course, impossible to do your own field research there but NASA had many measurements available as they had sent a probe there. These measurements far exceeded anything I could have collected myself if I were able to go to Venus and conduct my own research. However, unlike NASA, we had a department specialising in light scattering, allowing us to do much more with that data.'
'Nevertheless, I would have liked to combine all this data with a visit to Venus. After all, data can never replace experience.'
Name
Date of birth:
Specialisation
Marital status
Children
A son aged 19 and a daughter aged 16
Hobbies
Ice-skating, cycling, computers, reading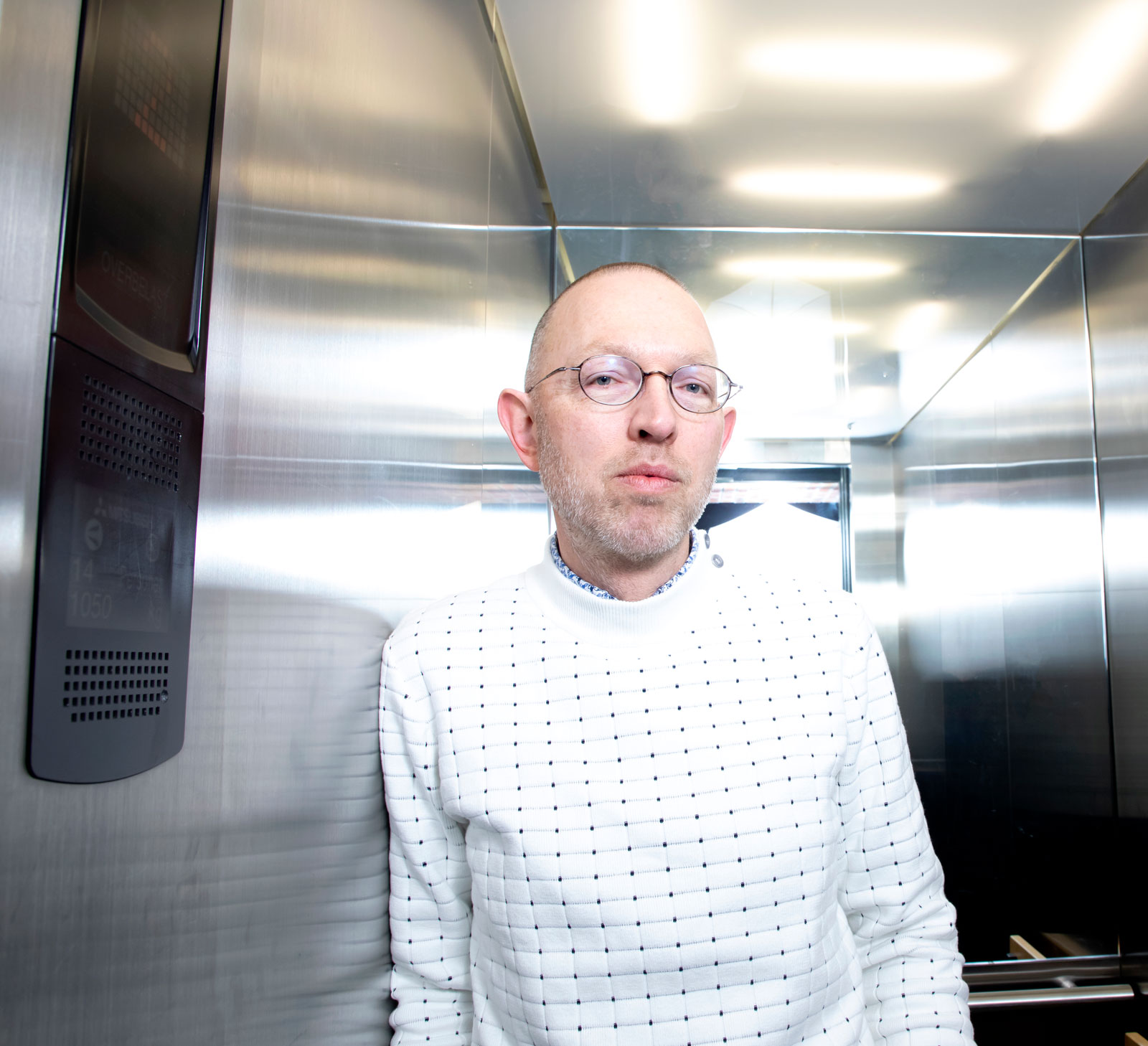 Willem Jan Knibbe, policy director of the Photo: Judith Jockel
What do you think is the greatest merit of data for WUR?
'Recently I was busy organising a and that included the topic of toxins which are secreted by bacteria. Their toxicity makes them environmentally relevant, but they are also important for plant growth and health. In the past, each researcher would work from their own discipline, but because you speak a common language with data you can look at such a subject with the input from several disciplines. Linking data properly is an art and we are now working on developing this together, so that effects on the environment, growth and health risks, for example, can be researched together.'
What is the most important book about data for you at the moment?
'I'm inclined to mention two here: by Nate Silver. It details when predictions work and when they don't as applied to real-world situations and is a very good and easy-to-read book. The second book is by Katy O'Neill about how big data can negatively impact society.'
Bestselling author Yuval Noah Hariri is very outspoken about this topic. According to him we will soon be controlled by algorithms. What do you think?
'I'm more optimistic. I believe that humans will always remain the decisive factor. But we do need to think carefully about how we organise everything and stronger legislation is needed for this. I find Hariri a little too pessimistic at times. Of course there are many things that computers can do better and more efficiently than people, but people are needed to understand what that information can be used for.'

'There are many things that computers can do more efficiently than people. But people are needed to understand what that information can be used for'
Do you believe that large tech-companies such as Facebook and Google need to be constrained?
'The large-scale collection of personal data is not always good for society. But what a society wants sometimes differs per country. What is considered normal in China, for example implementing a big data for good and bad behaviour, would make us feel very uncomfortable. In this system, citizens are given points, intended to distinguish between honest and dishonest people. Data for this can come from anywhere, such as purchasing behaviour, video images and public administration. It is worthwhile for citizens to achieve a high score, because that gives them all kinds of benefits, while a low score creates obstacles. I do not necessarily see it as a danger, but I do think that we should be aware of it. That's why it is important to be serious about data!'
Do you store your personal data in a Google cloud?
'I use a private cloud that is not hosted by Google. I don't use Facebook either, but I do use WhatsApp. Some things you simply have to participate in, even if it makes you feel uncomfortable. Take online banking for instance. Everything you own is stated online, there is no paper proof anymore. Now imagine if your bank suddenly divides your balance by ten... We just can't imagine it, yet it can suddenly all go wrong.'