Foreword from Maarten Brouwer
WUR does not want to be

Big Brother
Welcome to the second issue of WUR is serious about Data, the online magazine about the responsible use of data at our organisation. This issue is focused on privacy, a topic to which WUR attaches great importance.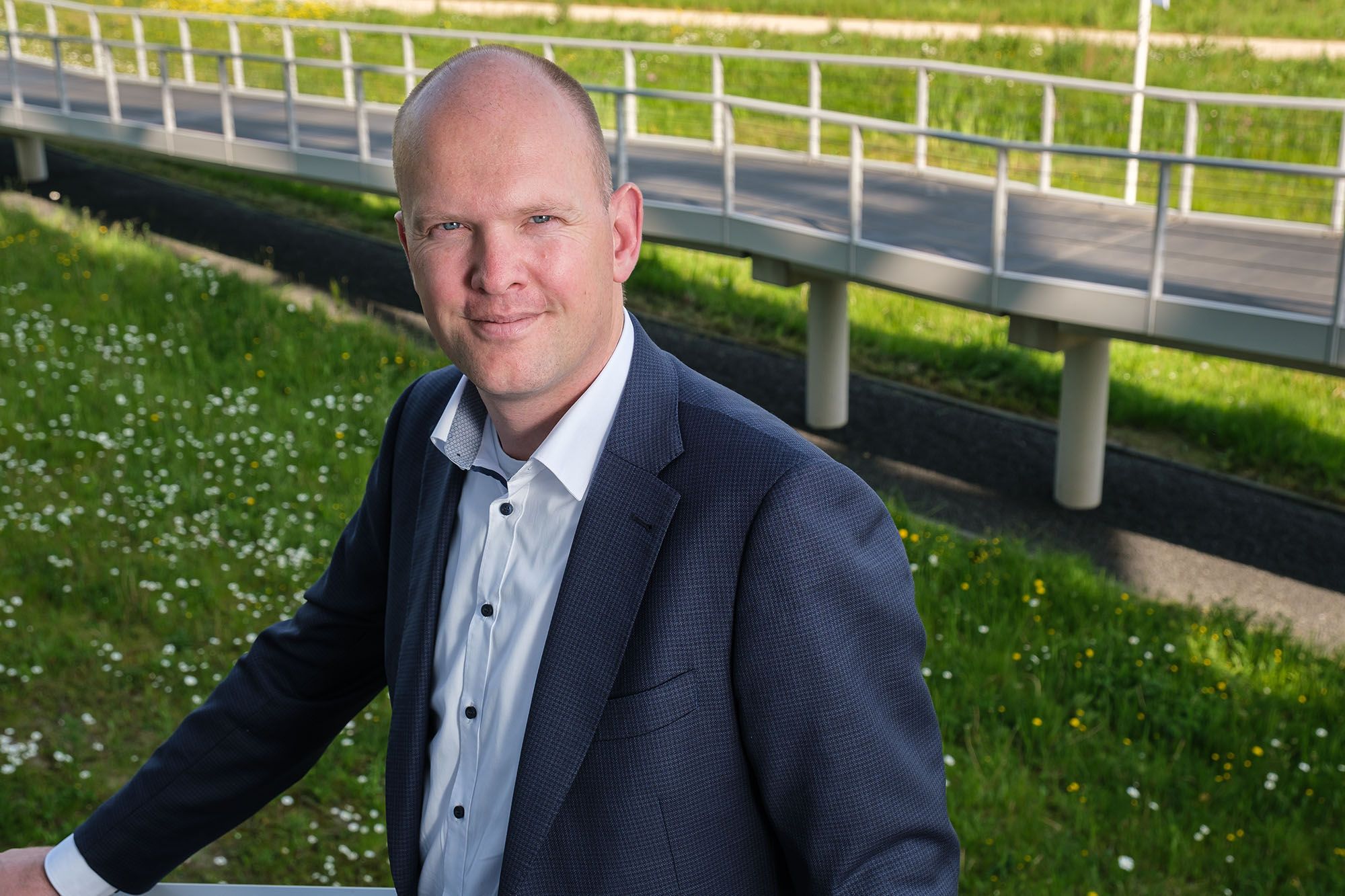 Maarten Brouwer, Head of Information Management Policy and IT at WUR. Photo: Guy Ackermans
I was recently on a Chinese university campus for a working visit. There I realised once again how data handling is culturally determined. Parents of students at that university thought it was a safe idea to capture their children on video at every moment, so to speak. Big Brother is watching us? In the Netherlands, that is unthinkable of course.

Sloppy data handling can mean the end of your credibility
To guarantee the privacy of all WUR employees, we have trained a team of ten Local Privacy Officers in recent months. They are tasked with safeguarding and further shaping this theme in all WUR departments.
Sharing data is vitally important to WUR
Although privacy and security are becoming increasingly important, we must never forget that sharing data is vitally important to our scientific institute. Data can make us, but – when used carelessly – it can also break us. Sloppy data handling can mean the end of your credibility, hence the great value that we attach to data security. A security incident, such as the hack described in this magazine, is therefore extensively reviewed to prevent a recurrence.

There is also monitoring in Wageningen, but not on a personal level
Data security remains high on our agenda. The large number of workstations managed by WUR – 14,000 – is a potential safety issue. People want to be able to work anywhere: on campus, at home, from a campsite and possibly with their own equipment. To make that safe, we are introducing additional step-by-step security this year: two-step verification under the name WUR Passcode. If the pilot in Facilities and Services is a success, other areas will follow in the course of the year.
Big Data without a Big Brother culture
Now back to China. The example of the totally transparent university makes it clear that privacy can be perceived entirely differently in another culture. There is also monitoring in Wageningen, but not on a personal level. We cannot and do not want to know where every student is at every moment. But because lack of space is an issue with the growth of WUR, we do want to know how well our rooms are being used and where space may still remain unused. This can be done very well by analysing the use of the Wi-Fi network. It is just one example of how Big Data can make our work more efficient in the future without leading to a Big Brother culture.
I hope you enjoy reading about it!
Maarten Brouwer
Head of Information Management Policy and IT
Share this article